Long distance relationship: How to have healthy relationship
It takes two faithful people or two good liars to make a successful and healthy long distance relationship.
A lot of us assume no couple can be faithful in a long distance relationship; we believe one must be the player, while the other would be the ball. That assumption is wrong.
Here are six secrets to having healthy long distance relationship:
Faith in love
Love is indeed beautiful, it makes you conquer even your greatest fear – "commitment".
Long-distance couples should have strong faith in the love they share as it would help them grow together, resolve uncertainties, and conquer envy when it arises.
Surprises
If you're in a long-distance relationship, you should plan surprise dates or visits. Add some spice to your relationship. It has the potential to sweep your partner off their feet.
Trust
Trust is the foundation of every solid and beautiful relationship. If you have trust issues, please don't be in a long distance relationship. You have to trust yourself and your partner if you want this to work out. Trust reduces insecurity.
Communication
Long-distance relationships are maintained by frequent conversations and phone calls. Given that you are both thousands of miles apart, there should be no communication breakdown. Communication that is clear and concise demonstrates that you care.
Forgive Completely
Arguments do not have to spell the end of a relationship. Set aside your differences as soon as possible because they have the potential to blossom into something bigger than they were before. In long-distance relationships, forgiveness is essential; be willing to forgive and overlook some mistakes.
Work! Work! Work!
Find something to occupy your time. It keeps your mind in check and prevents you from having unproductive thoughts.
There may be red flags in long distance relationships, but you may be too blinded by love to notice them.
However, here are a few red flags you should look out for:
You should be aware of your partner's home and work addresses. It gives the impression that they are trustworthy. If your partner is hesitant or dismissive about giving their addresses, this is a major red flag that should not be overlooked.
If you've been dating for a while and have never met any of their family or friends, then that's a big red flag. If they like you, they'd introduce you to their friends and family.
Frequent video calls are recommended for long-distance couples. It's a red flag if your partner avoids video calls with you. Don't ignore it.
Having said all that, you can make your long distance relationship work. Call your partner today! Surprise them with a gift! Flood their phone with your pictures today! They'll thank you later.
---
You can visit Naija News 247 frequently for more interesting relationships tips and lifestyle.
8 Nigerian celebrities that have trended in 2022 and why
Some of Nigerian celebrities have been trending on several social media in 2022.
However, Naija News 247 will be discussing top eight Nigerian celebrities who have made headlines on several social media platforms this month and why;
1. Liquorose
Popular Nigerian dancer and Big Brother Naija star Liquorose has made headlines this month. She trended on several media sites after sharing the picture of the new car she bought on new year's day.
She also made headlines after she signed a partnership deal with a Nigerian bank.
2. Cubana Chief Priest
Popular Nigerian show promoter and celebrity barman Cubana Chief is one of the Nigerian celebrities that made headlines this month.
He trended on Instagram and other microblogging sites after sharing the news of his appointment as the special adviser to the Imo State Governor on social media influence & social events management.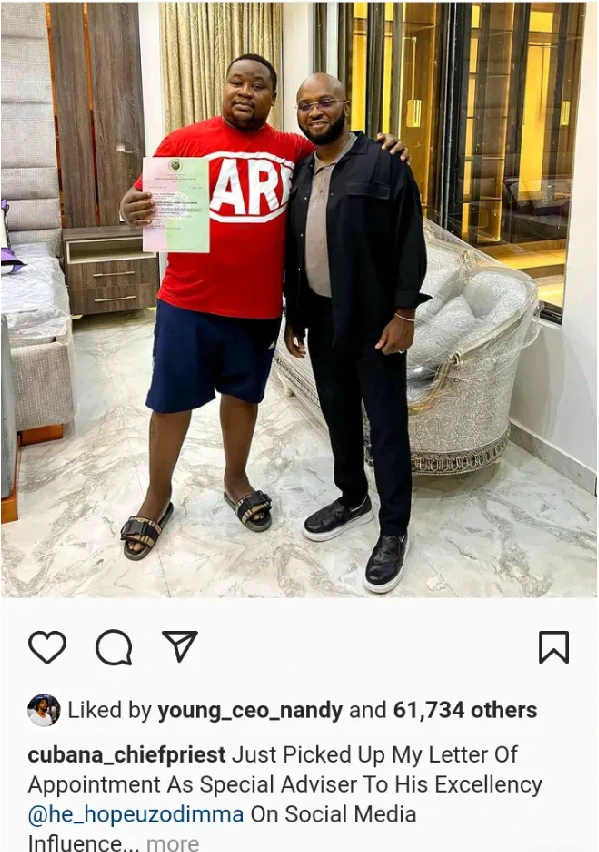 3. Davido
Famous Nigerian musician Davido has been trending on social media this month after he organized a house warming event for the new house he acquired in Banana Island.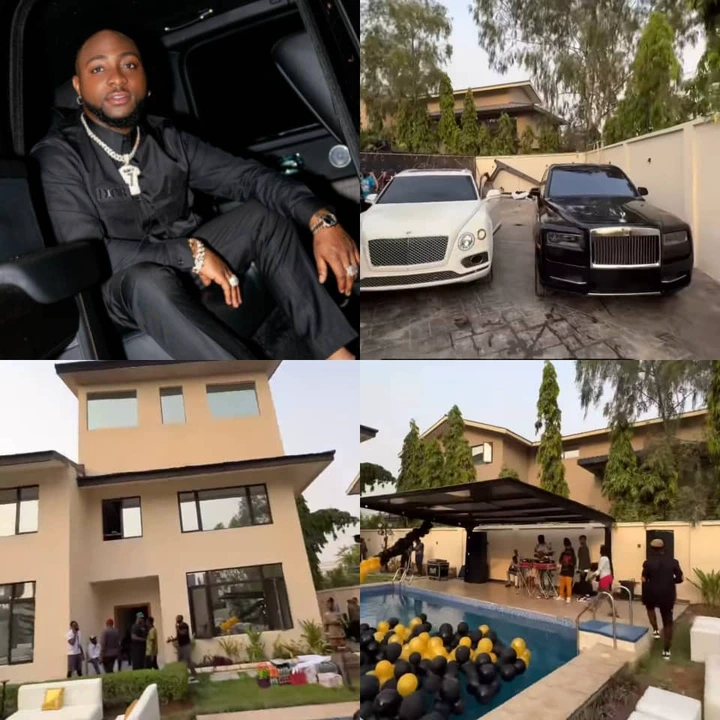 4. Michelle Aigbe
Michelle Aigbe is a famous Nigerian brand influencer and daughter of the famous Nigerian actress Mercy Aigbe.
The 20-year-old influencer has been trending on Instagram and some other social media platforms after sharing pictures wearing pant and bra.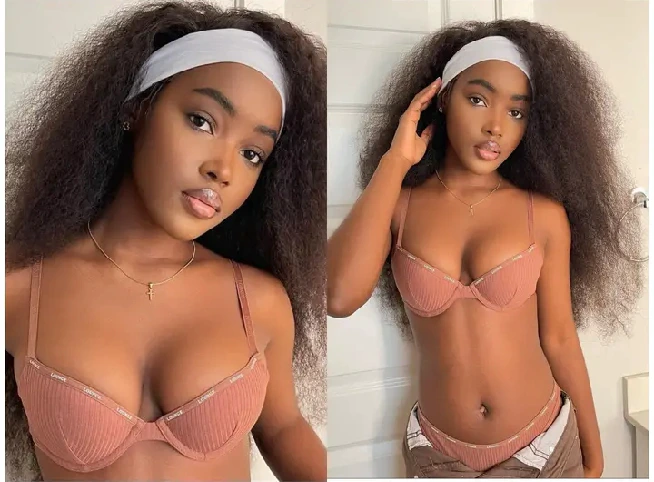 5. Clems Ohameze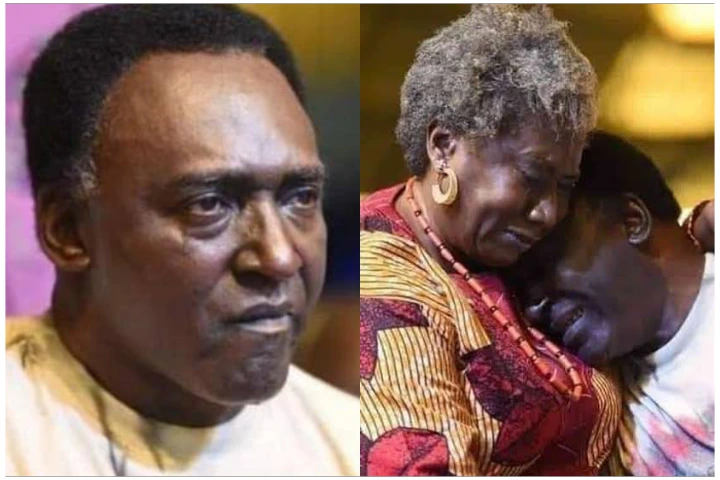 Clems Ohameze is a famous Nollywood actor and movie producer. The actor got lots of mixed reactions from his fans and well-wishers when a video of him surfaced online in January after undergoing successful surgery.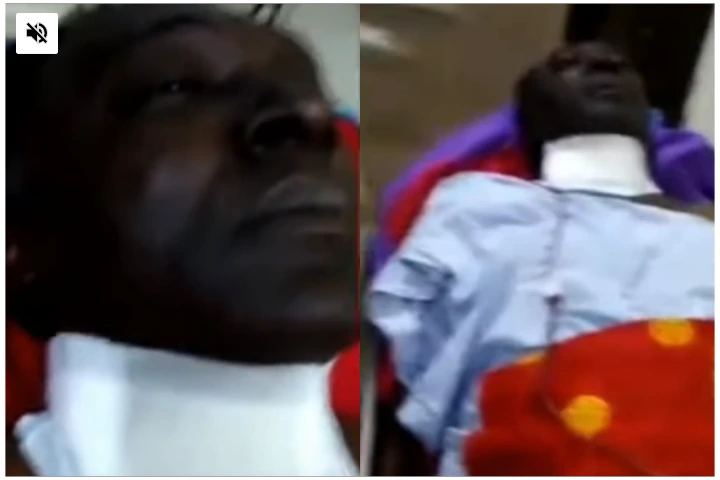 6. Iyabo Oko
Iyabo Oko also made headlines on several media platforms in January. She trended for waking up three hours after she was confirmed dead by her daughter.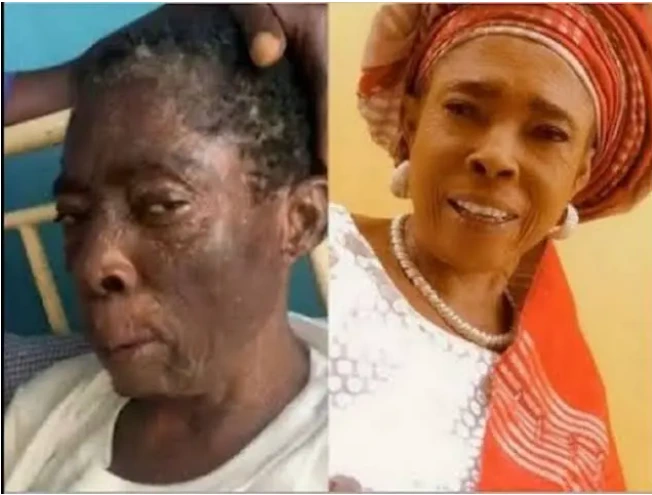 7. Duncan Mighty
The talented music star trended on Instagram after revealing to the general public that he survived a ghastly motor accident on his way to Akwa Ibom on 2nd January 2022.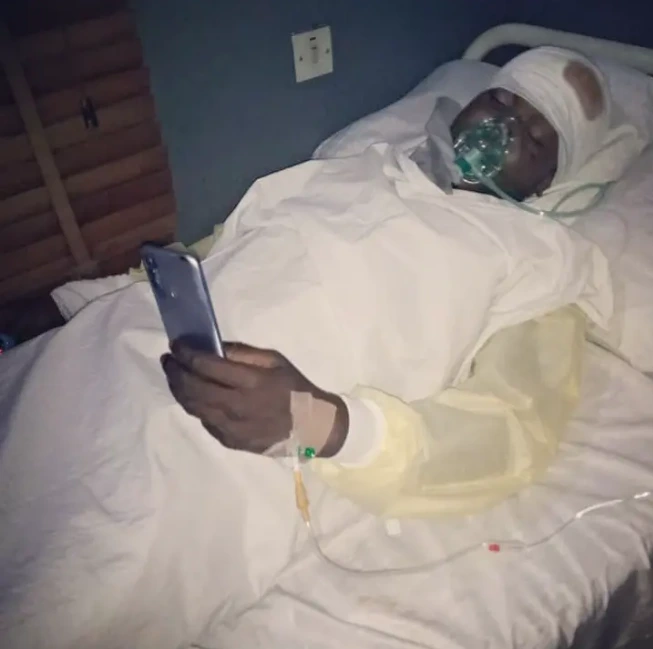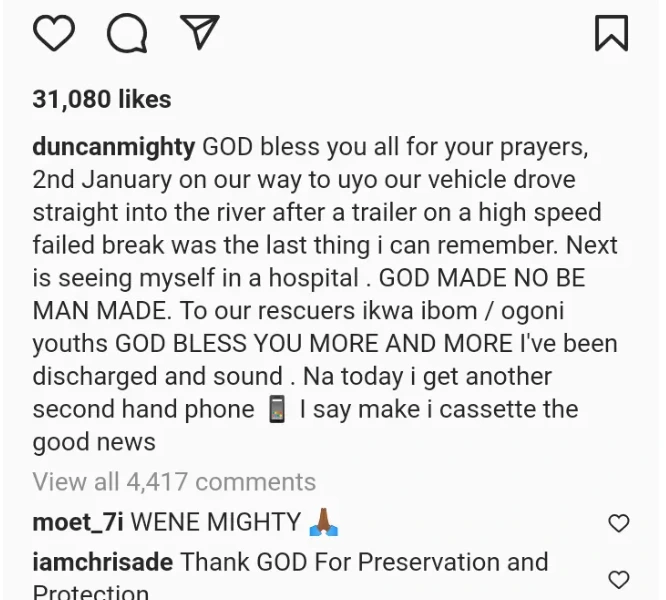 8. Burna boy
Damini Ebunoluwa Ogulu famously known as Burnaboy made headlines after he added a new multi-million naira Lamborghini 2022 model to his garage.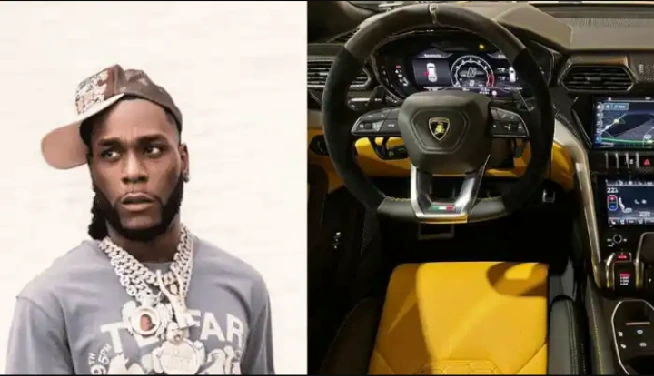 20 Things You Should Never Do In A Relationship
Here are 20 signs that you may have done something in your relationship that could be causing problems down the line.
Happy relationships are the building blocks of a happy life. And it's one of our most basic desires as human beings.
But finding a partner is easier said than done, especially when you're trying to find "the one."
Every day is a new challenge, and sometimes you don't get it right. That's where this article will come in handy.
It's not always easy to know what you should do when your relationship hits a rough spot.
Here are 20 signs that you may have done something in your relationship that could be causing problems down the line.
This article covers many different things that people do in relationships that they should never do. It covers topics like cheating, lying, and even the way you treat your partner on social media. This is a big problem for many people in relationships because
Here are some things that you should never do in your relationship if you want to make it last:
Don't be too busy to talk
When you're in a relationship, communication is always the key. You may be a busy person, but the fact is that, we always have time for who/what we want.
Remember that your significant other is a person too, with feelings and emotions, so be sure to dedicate some time just for them.
For your partner to believe you care about them, you have to make use of this tip. Never be too busy to talk.
Never make your partner feel like a third wheel
Right now you may be thinking what does "feel like a third wheel" means, don't worry, you're about to find out.
When you hang out with your partner and his/her family, friends, or co-workers, people you also feel like you have good relationships with, but feel like your presence wouldn't be missed, you're the third wheel. Like being left out in the group conversation, feeling invisible within the group.
Whether you are dating or married, sometimes you can make him/her to feel like a third wheel in the relationship. Your spouse's relatives, friends, and co-workers may come around and suddenly your partner become invisible in the gathering, conversation or left out of plans.
You've to be very careful and avoid this as it can ruin a relationship. "Never make each other feel like a third wheel".
Never stop dating each other!
There's a quote that says "What the snake, because they're watching". You might think you need a break from your partner. But you just want to give space for external bodies that have been watching. The moment you stop dating her, you have created chance for others.
Love her like there's someone working 24-hours to snatch her/him from you. Do you know why? Because there's someone who always want him/her. Never stop dating each other.
Never forget why you fell in love!
One of the thing you should not do a relationship is to never forget why you fell in love in the first place.
This is the reason you are together. Remembering it, will make you keep loving your partner and keeps the relationship flowing.
Never lie to each other
Lying in a relationship is like planting bomb secretly. If your partner finds the truth, the bomb will explode.
The relationship won't be healthy anymore. If you tell a lie once then all your truth will be questionable. Never lie to your partner.
Never leave when they need you
It is simply. We all believe if someone love us, they won't leave us. When you are needed but you leave or not available, it means you do not care about your partner.
His/Her attention may be divert to those that stayed with him/her during the period. Never leave your partner when they need you most!
Never blame your partner
The fact is that blaming your partner (especially for something that is not their fault) will sabotage your relationship.
You should stay out of blame. Nevertheless, nobody is perfect. Instead of blaming, a good communication can solve the problem. Never blame each other for something that is not their fault!
Never keep secret
A relationship is something that requires a lot of trust, love and commitment. If you are in a relationship with someone then you need to be honest with your partner always.
You should never keep any secret as keeping secrets can be destructive to relationships.
It's better to communicate and share your thoughts, feelings and needs with each other, rather than keep them hidden away. Never keep secrets from your partner.
Never be afraid to go with the flow
Being in a relationship requires you to adapt to changes and also be flexible at times.
This is because every relationship has its ups and downs, but if you would just be able to accept the flow of it all, the experience would become much more enjoyable. Always go with the flow from your partner.
Never change your them into someone they're not
In the quest to be happy in a relationship, it's tempting to try and change your partner into the person you think they should be.
In truth, that kind of behavior is actually more likely to ruin a relationship than enhance it. Don't try to change your partner into someone they're not!
Never be a dictator
It's easy to get frustrated with your partner when they do things that you don't appreciate.
It's tempting to believe that if you just nudge them in the right direction, they'll change for the better.
But no one likes being told what to do, and if you tell them what not to do, it will likely lead to resentment.
If there are issues within your relationship, address them directly and calmly so both parties can come up with a solution together. Never be a dictator in a relationship.
Never Cheat
There are many reasons why people cheat on their partners. Some are looking for a new thrill and some want to get back at the partner or want to hurt them, but there are also those that do not see it as cheating.
Cheating is immoral and not an appropriate way of dealing with relationship issues. It'll destroy your relationship. Don't cheat on your partner!
Partner's Like and Dislike
Relationships are a lot of work, and to be successful, you have to know what your partner likes and dislikes.
The more you know about yourself and your partner, the better prepared you will be to make decisions that work for both of you. You have to know what they like or dislike.
Don't ever ask your partner to give up his or her dreams for you
We all have dreams and aspirations, but not every dream is the same. It's important to understand that your partner's dreams are as unique to them as their fingerprint.
So when you meet someone who wants different things out of life than you do, it can be difficult and confusing, especially if you're really into this person or vice versa. But never ask your partner to give up his or her dreams for you, it's sound like you're selfish.
Appreciate Everything
As the saying goes, behind every successful man is a woman. And that woman deserves to be appreciated. If you have a lady in your life that's made an impact on your success and you want to thank her for it, then let her know how much she means to you with this card from Greeting Card Universe!
You may hear a lot of people say that men are not romantic. But if you really think about it, this is only because they have not been appreciated for their efforts. Men want to be the best lovers in your life; they just need to know what works and what doesn't. Always appreciate your partner's effort, whether the gift is expensive or not.
Avoid Promise and Fail
Successful relationships are not built on promises, but rather on mutual understanding.
The best partner is the one who understands you and your needs well enough to avoid making promises that he or she can't keep.
Therefore, If you are a couple and both of you want to build a successful relationship, then make sure you avoid common pitfall like this that are likely to end your relationship.
Never ask your partner what they are thinking
There is a maxim that you should never ask someone what they are thinking.
Thinking is an internal process, and thus it is impossible to know what another person thinks.
It can be argued that in certain situations asking someone "what they think" makes sense, but in general this advice holds true.
For instance, most men like football, you asking him what he's thinking during Champions League match day may lead to an argument.
Never ask your boyfriend what he's thinking about, especially if you know the answer is football.
Don't compare your significant other with your ex-partner
It has been a while since you've had to deal with your ex-partner, but there is always that nagging feeling in the back of your mind that something might go wrong.
If you have lingering feelings towards them, then it might be hard for you to trust and open up to a new partner.
The best thing to do is put all of your trust and faith into the new person in order to build a healthy relationship.
Never give your partner pressure to have intercourse
No matter how long you've been together, it's important that both of you are ready for s*x.
If one of you isn't ready, then wait until the time is right.
Premature s*x can lead to a whole host of negative feelings and emotions that can ruin the relationship.
Never ignore Partner's problem
If you are in relationship, there is always two persons who reside in your life. They are your partner and yourself. If you ignore the problem of your partner then it can cause serious issues in your relationship.
Ignoring partners' problem leads them to feel disconnected from the relationship, which can lead to feelings of resentment and unhappiness.
If your partner isn't happy with something, try to find a way to work together so they feel heard and understood.
Thank you for taking your precious time to read this article. You can also checkout our other articles like 6 Worst Foods To Eat Before Sleeping In Nigeria
You can visit Naija News 247 frequently for more interesting relationships tips and lifestyle.
6 Worst Foods To Eat Before Sleeping In Nigeria
Some foods, if consumed too close to bedtime, can really hold you back from getting a good night's sleep. Checkout those foods.
Getting enough sleep is essential for helping a person maintain optimal health and well-being.
Some foods, if consumed too close to bedtime, can really hold you back from getting a good night's sleep.
We all may crave a snack at midnight sometimes, but it is important to know that such habits might affect your health negatively.
You can practice these about what to do with food before sleeping:
Avoid eating late at night, as your body will be converting food into energy which will make sleep difficult to come by.
Pay attention to portion control, as large portions can disrupt digestion, causing problems such as constipation which will prevent smooth sleep.
Eat something before your body starts to wind down. Going to bed on an empty stomach drops blood sugar levels and interferes with the body's ability to sleep well.
Six foods you should avoid at night
Caffeinated Foods and Beverages
When you think of foods and drinks that give you immediate energy, coffee and other caffeinated products may come to mind.
This is because caffeine is a central nervous system stimulant – it increases feelings of alertness and makes you feel more awake and energized.
Because of this effect, caffeinated foods and beverages, including soda, coffee, caffeinated tea, and caffeinated chocolate products may negatively affect sleep and keep you awake at night.
In fact, research according to Healthline shows that consuming coffee, even many hours before bedtime, can affect sleep. A small 2013 study in 12 people found that consuming 400 mg of caffeine at bedtime, as well as 3 and 6 hours before bed, significantly disrupted sleep.
Foods that contain caffeine include:
chocolate
coffee, including decaf, though in lower amounts than regular
foods that contain kola nut as an ingredient
green and black teas
guarana
yerba mate
energy drinks
foods that contain caffeine or coffee as an ingredient, such as tiramisu
Citric fruits and tomatoes
Eating tomatoes can also have a negative impact on your sleep.
This is mainly because of tyramine, a type of amino acid, which increases the activity of your brain and delays sleep.
While no one ever said that citrus fruits can ever be unhealthy, however, due to the high vitamin C content, it is not a good choice as a bedtime food as it may cause acidity and heartburn if not digested properly.
It will not only disturb your sleep cycle but also spoil your next day with a constant burning sensation.
Spicy Food
Spicy food, such as curries, hot sauce and chili pepper, contain high levels of capsaicin.
This chemical elevates body temperature by interfering with the body's thermoregulation process, which, in turn, disrupts sleep.
Add this to the high levels of energy required to digest the spices, and you can kiss goodbye to a night of deep sleep.
Spicy foods are just one of a number of foods that are known for having a negative effect on sleep.
Other foods, especially those which are high in fat and carbohydrates, should be.
Ice Cream & Sugar
Eating a bowl of ice cream before bed may sound tempting but it may hamper your sleep later.
Like fatty cheese, ice cream can also take time to digest and your body really isn't able to rest well while it's still digesting foods.
Sugar can also cause your energy to spike, keeping you from falling asleep easily.
Those couple of sugar punches and fat makes ice cream a sleep disruptor, rather than a supporter.
In fact, candy bars, ice creams, cakes, etc, are all a big no when it comes to eating before bed.
Salty food & snacks
Too much salt dehydrates the body and increases water retention, causing tiredness and fatigue.
A study at the European Society of Endocrinology found that salty foods, such as crisps and salted nuts, were some of the worst foods to eat before bed as they contributed to disrupted – or "superficial" – sleep.
Experts recommend staying away from salty foods at least two to three hours before bed if you need a good sleep.
Foods With High Water Content
Try to avoid foods with high water content, such as watermelon, and cucumbers.
Eating these foods close to bedtime means sleeping with a full bladder, which can make you get up to go to the bathroom in the middle of the night.
This can affect your quality of sleep. In addition to this, reduce the amount of water intake; this will prevent you from being frequently pressed to urinate in the middle of the night.
Thanks for taking your precious time to read our article. You can visit Naija News 247 frequently for more interesting relationships tips and lifestyle.