How To Share Your WIFI Password With Friends Without Telling Them
Have you ever been in a situation where somebody gave you their wifi password but didn't tell you what the password is. Meanwhile you want to still connect it to your other device? Or you were connected to wifi on your device and you later got a new one but don't know the wifi password to connect your new phone to it?
Well, In this article, I will solve that particular issue by sharing with you this method on how you can know and share the wifi password your phone is connected to.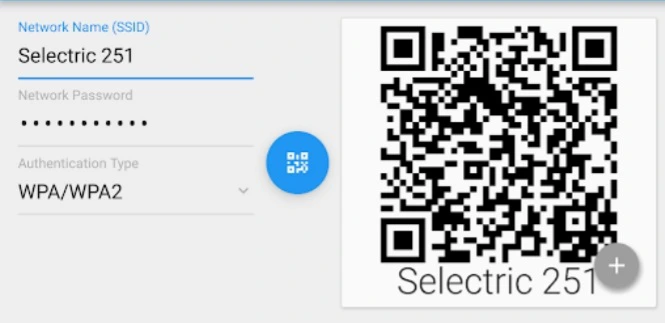 Note: Before you can be able to share the wifi password your phone as to be an android 10 unless this process won't work
1)The first thing you need to do, is to go to your phone settings
2) Tap on the wifi menu, you are going to different wifi available in your area
3) Tap on the wifi your phone already does the password to
4) After connecting to the wifi you are going to see a setting mean, click on it.
5) After clicking it, you are meant to see details of the wifi your phone is connected to.
6) Underneath the detail you will see a QR code and another place that shows forget, click on it on the QR code.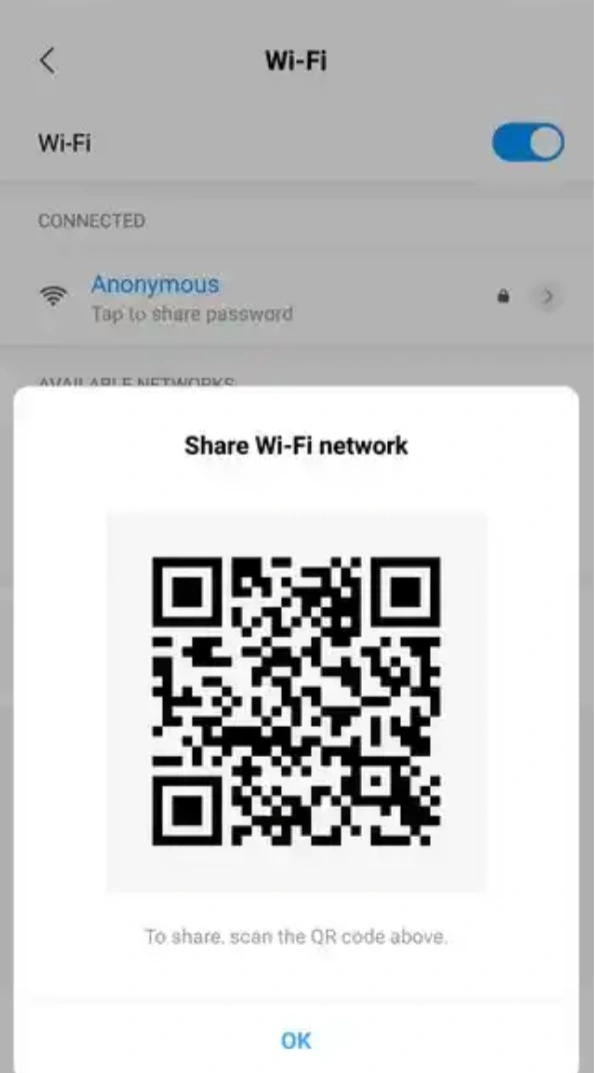 7) After clicking on it, you will see a bar code that shows the name of the wifi your phone is connected to, and underneath the code, you see some written words that say " Scan this QR code on another device to connect the wifi without any password.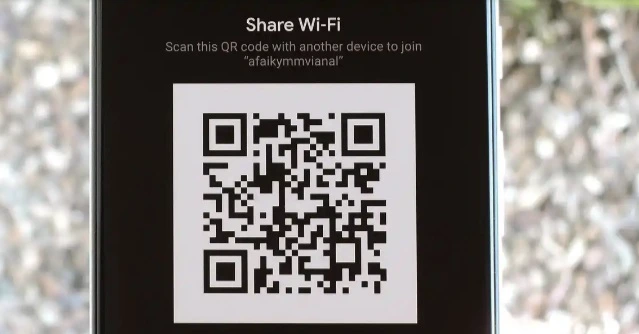 To know the password of the wifi you will have to download any QR code scanner to find out or you can also use the opera mini QR code scanner or your phone browser.
Blackberry Phones: Operating System stops working from January 4
Starting from today, Tuesday, 4th of January 2022, BlackBerry phones will stop functioning as the Canadian firm; now a specialist in cyber-security software, turns off its BlackBerry OS support.
According to the company, the devices will henceforth lack the ability to receive over the air provisioning updates as the functionality will no longer be expected to reliably function, including for data, phone calls, SMS and 9-1-1 functionality. It added that applications will also have limited functionality.
With heavy competition from the likes of Apple Inc.'s iPhone and Android handsets that are constantly innovating around larger displays, better graphics and wider app offerings to meet market demand during the past decade, the company's appeal had begun to wane slowly.
What does this mean?
With the development, owners of Blackberry devices won't be able to make or receive calls, send texts and use wi-fi or access mobile data. This also affects smartphones running on BlackBerry 7.1 OS and earlier, the BlackBerry 10 operating system and the tablet-based BlackBerry PlayBook OS.
While blackberry products such as antique Q10 may just serve as a backup for contact number as it ceases to function, only the 2016 Blackberry-branded phones, which were made under licence by Chinese firm TCL, will still work as they use the Android operating system.
What you should know
In addition to the dip in the number of blackberry users over time, the support and function have also sunk. While support for many apps like the BBC iPlayer and WhatsApp was withdrawn from BlackBerry OS devices, YouTube stopped working too on Blackberry not long ago as some apps have also become non-existent for users of the device.
In 2016, the Canadian company stopped making its own smartphones as it shifted focus to a software-only business thus, licensing its brand and services to TCL Communication Technology Holdings Ltd., which had continued to release devices until its deal ran out in 2020. The TCL devices were powered by Alphabet Inc.'s Android OS and will be supported until August.
Mufasa Inu Token: Price, Contract Address
Mufasa Inu: what is Mufasa Inu? Mufasa inu contract address? And other related questions will be light to by Naija News 247 in this article.
Mufasa Inu: what is Mufasa Inu? Mufasa inu contract address? And other related questions will be light to by Naija News 247 in this article.
What is Mufasa Inu?
Mufasa INU is a DEFI Deflationary BSC Token Protocol aimed at empowering the world.
MFSAInu has the majority of its tokens locked and an allocated portion of supply burnt every month.
MFSAInu provides intrinsic value, high worth and a robust ecosystem. The King of the INUs is here to retake the throne!
The MUFASA INU token is built to function on the Binance Smart Chain Blockchain, known for its speed, low transaction fees and several benefits. It is the best choice for the deployment of the $MFSA Token.
The total marketcap of the $MFSA Token is 1 Billion. With over 20% allocated for burn.
Mufasa inu token contract address
Below is the correct and verified Mufasa inu token contract address
$MFSA Contract Address is 0x1d61d2616464F9A227D05ddED4f586697fe6FE77
Mufasa Inu Price
Mufasa inu current price $0.006896 per token.
1 Mufasa Inu ($MFSA Token) = $0.006896
You can follow current price on Coincapmarket
What is the total supply of $MFSA Token?
The total marketcap of the $MFSA Token is 1 Billion. With over 20% allocated for burn
eNaira: Nigeria Digital Currency Guidelines Released By CBN
Following the launch of the eNaira by President Muhammadu Buhari, the application for the digital currency introduced by the CBN is available for download.
CBN said the applications has received more than 5,000 downloads within hours of the launch.
This is as the apex bank released regulatory guidelines which stipulate that charges for transactions that originate from the eNaira platform will be free in the first 90 days commencing from Oct. 25.
After this period, applicable charges as outlined in the Guide to Charges by Banks, Other Financial and Non-bank Financial Institutions will become effective.
The eNaira speedwallet app meant for individuals had, as at 4.pm, seen more than 5000 downloads while the eNaira speed merchant wallet had seen close to 1,000 downloads.
According to the regulatory and issuance guidelines, banks will automatically be onboarded by the CBN while merchants will be onboarded once they download the app and individuals will have to onboard by themselves.
The guideline revealed that there would be different wallets for different stakeholders.
"The eNaira stock wallet belongs solely to the CBN and it shall warehouse all minted eNaira" the guideline stated.
It said that financial institutions were expected to maintain one treasury eNaira wallet to warehouse eNaira received from the CBN eNaira stock wallet.
"Financial Institutions (FI) may create eNaira sub-treasury wallets for branches tied to it and fund them from its single eNaira treasury wallet with the CBN and FI may create eNaira branch sub-wallets for its branches.
"The eNaira branch subwallet shall be funded from the treasury eNaira wallet.
"eNaira Merchant speed wallets shall be used solely for receiving and making eNaira payments for goods and services. eNaira speed wallets shall be available for end users to transact on the eNaira platform."
To ensure security of funds, the enaira is expected to have two-factor authentication and other measures.
Meanwhile, daily transaction limits for Tier 0, which is just phone number without verified National Identity Number, was set at N20,00 with a balance limit of N120,000.
Tier1 category, which has a verified number has a N50,000 transaction limit and N300,000 balance limit.
Tier2 and Tier3 categories have daily transaction limits of N200,000 and N1 million as well as a N500,000 and N5 million balance limits while merchants have no limit.
According to a circular signed by Mr Chibuzo Efobi, the CBN director Financial Policy and Regulation Department, the eNaira will compliment cash as a less costly, more efficient, generally acceptable safe and trusted means of payment and store of value.
"Additionally, it will improve monetary policy effectiveness, enhance government's capacity to deploy targeted social interventions, provide alternative less costly channel for collection of government revenue and boost remittances through formal channels.
"The guidelines seek to provide simplicity in the operation of the eNaira, encourage general acceptability and use, promote low cost of transactions, drive financial inclusion while minimizing inherent risks of disintermediation or any negative impact on the financial system," the statement reads in part.